Wouldn't you just know it :>) You wait years to see a 'live' Beatle – then you see 2 in 2 days! The day after seeing George Harrison at the premiere of 'How to Get Ahead in Advertising', Paul McCartney gives a special 'Rehearsal Concert' at the Playhouse Theatre in London. It was his first full live show in 10 years.
It was not the first time that Paul had played at the Playhouse. In the 60s it was used by the BBC and the Beatles did many of their BBC broadcasts from there.
The theatre only holds around 300 people, and tickets we allocated through the Paul McCartney Fan Club. I wasn't lucky in the draw, but decided to go up to the theatre anyway and try my luck. There was as tube strike in London that day, and getting there was very hard, which actually worked in my favour, as some people who were allocated tickets couldn't make it, so I managed to get one! Not only that, I was in the second row from the front!
Paul was rehearsing with his new band for his upcoming World Tour. He decided to test the band in front of a live audience at 2 intimate shows, as well as giving a press conference to announce the world tour. It wasn't a full show (well it lasted about 1.5 hours, so good enough!) but absolutely brilliant. Paul sang 'I Saw Her Standing There' and 'Can't Buy Me Love' for the first time since the Beatles! There was a small gap between the seats and the stage, and many of us got up to dance.
The show comprised mainly of songs from the newly released 'Flowers in the Dirt' album, but also some oldies, including George Gershwin's 'Summertime' – McCartney sings Gershwin! It was a very apt song to sing too – as it was one of the hottest days of the year outside, and no air conditioning inside.
You can see the setlist here https://www.setlist.fm/setlist/paul-mccartney/1989/playhouse-theatre-london-england-5bc9a7d4.html
After the show, many fans gathered at the stage door, to be great by a very happy looking Paul and Linda, who signed many autographs.
A great day!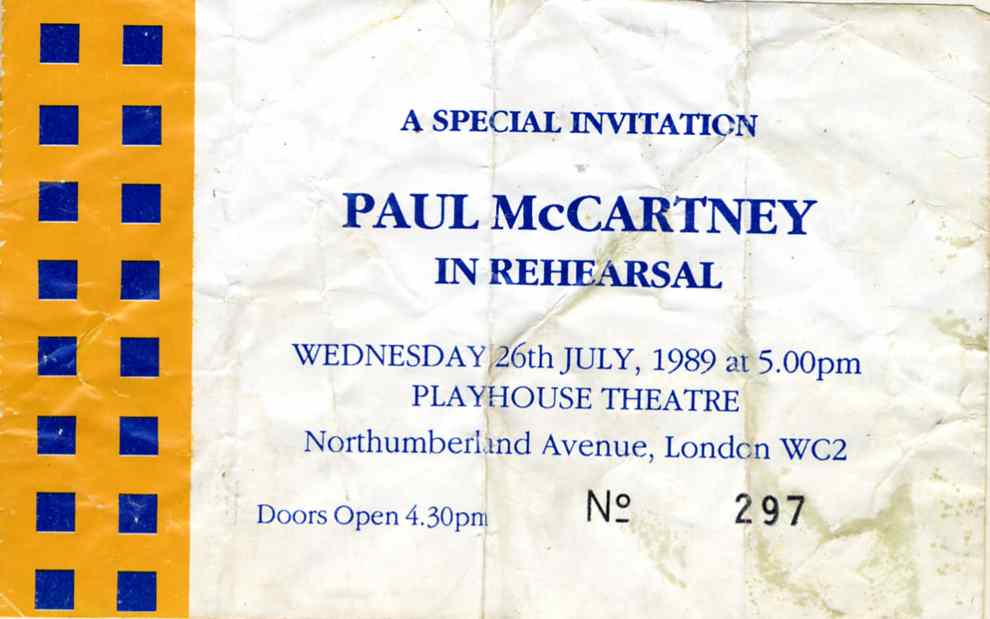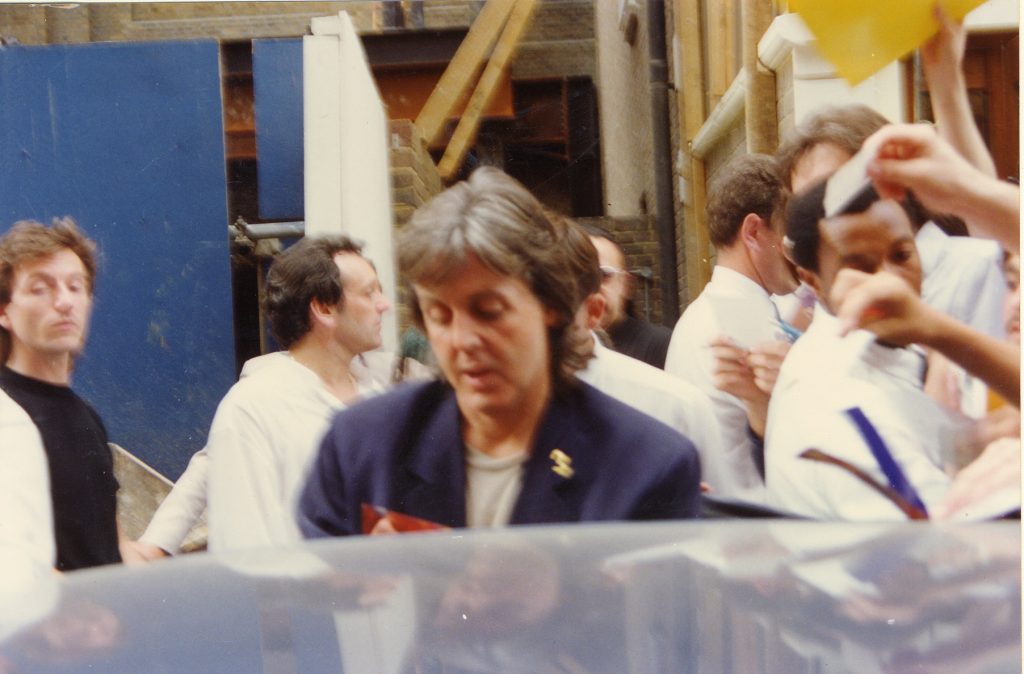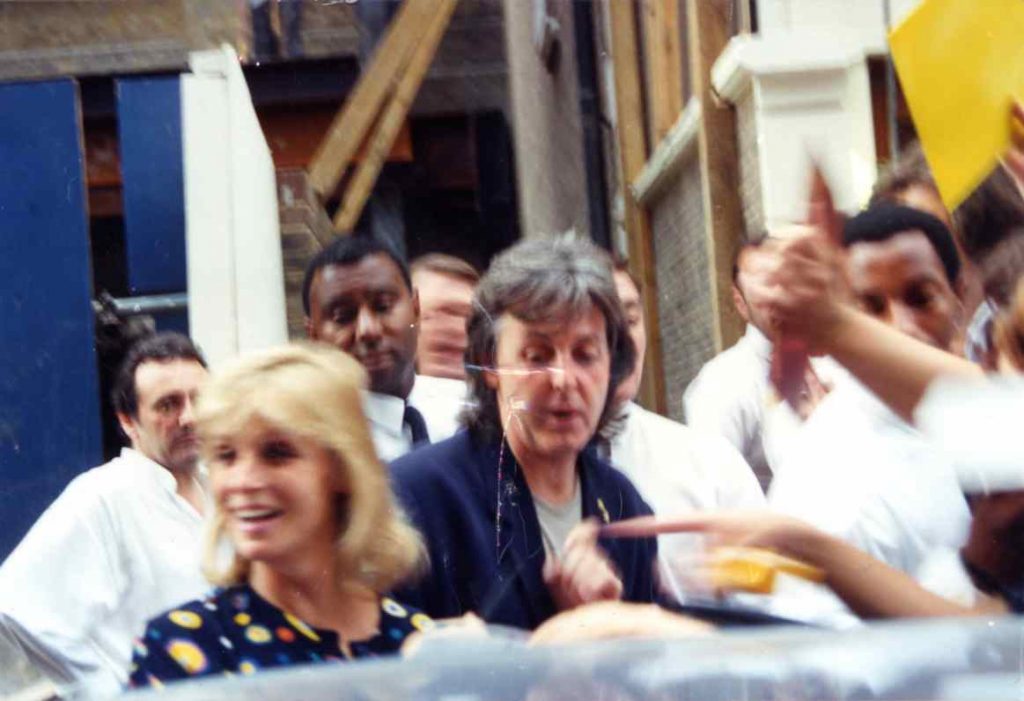 Tags:
London
,
Paul McCartney
,
Playhouse Theatre