On May 22nd 1968, John Lennon and George Harrison attended a party at the Club Dell'Aretusa in the Kings Road, Chelsea,  to launch 'Apple Tailoring' which was opening just down the road at 161 Kings Road. Club dell'Aretusa, a large members-only bar/restaurant/disco. "Are you one of the beautiful people?" demanded Angus McGill's double-page feature in the Evening Standard. "Simple test: Can you get in to the Dell'Aretusa?"
George was with his wife Pattie, but John was with his new girlfriend, Yoko Ono. They had got together just a few days earlier, and this was their first public appearance as a couple, much to the interest of the gathered media, who kept on asking John 'Where's your wife?' Ironically, George Harrison wore a jacket which he bought from rival clothes shop, Granny Takes a Trip !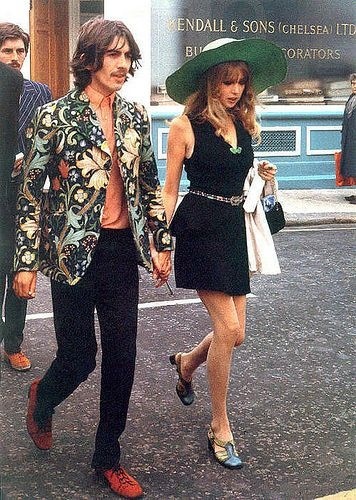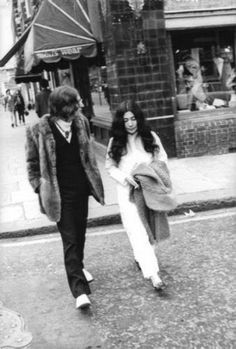 Apple Tailoring (Civil and Theatrical)  which opened to the public on May 23rd 1968,  was the latest addition to the Beatles growing Apple group of companies – they already had a boutique on Baker Street.
The Beatles had known the shop for a while. Before their involvement, it was called Dandie Fashions. 'Dandie Fashions' was the brainchild of  John Crittle. He arrived from Australia around 1964, and  it didn't take John long to get himself established amongst London's young and hip in-crowd. A fortunate turn of events landed John his first real employment was at  'Hung On You'at 22 Cale Street, Chelsea, just off the Kings Road. It later became Jane Asher's Cake Shop. It later relocating to 420 King's Road.  John was  a designer and a fabric locator Owner Michael Rainey  was an already recognised aristocrat amongst the 'Chelsea set'. This was expanded upon when he got together with, and married, London socialite, Jane Ormsby-Gore. It didn't take that long before the intimidating 'Hung On You' became the shop of the stars. Rainey himself recalls: "When The Beatles and The Who started to visit my boutique, I knew we'd made it."
John Crittle decided to set up his own boutique, and started 'Dandie Fashion' at 161 Kings Road in October 1966.  He also managed to secure the 'Foster and Tara' clothing designers for the business. Tara Browne was a well-known socialite amongst the in-crowd – being the heir to the Guinness fortune. Tara was interested in making his own way in the world, and when he moved from Ireland to London he also fell in with the young and hip from the arts and entertainment worlds. His interest in men's clothing led him to starting up his own tailoring company, 'Foster and Tara'. Tara had many friends in rock and pop, including Brian Jones, John Lennon and Paul McCartney. It is said that Paul McCartney took his first LSD trip with Tara.
Tara Browne was killed in a car crash while on his way to meet the team of Dudley Edwards, Douglas Binder, and David Vaughan, to discuss the design for the shop front. Browne crashed his Lotus Elan into a van parked in Redcliffe Gardens, he swerved so that he took the impact rather than his girlfriend, Suki Potier. This incident will forever be immortalised in The Beatles' song, 'A Day In The Life'. Tara's untimely death also inspired The Pretty Things' song, 'Death Of A Socialite'.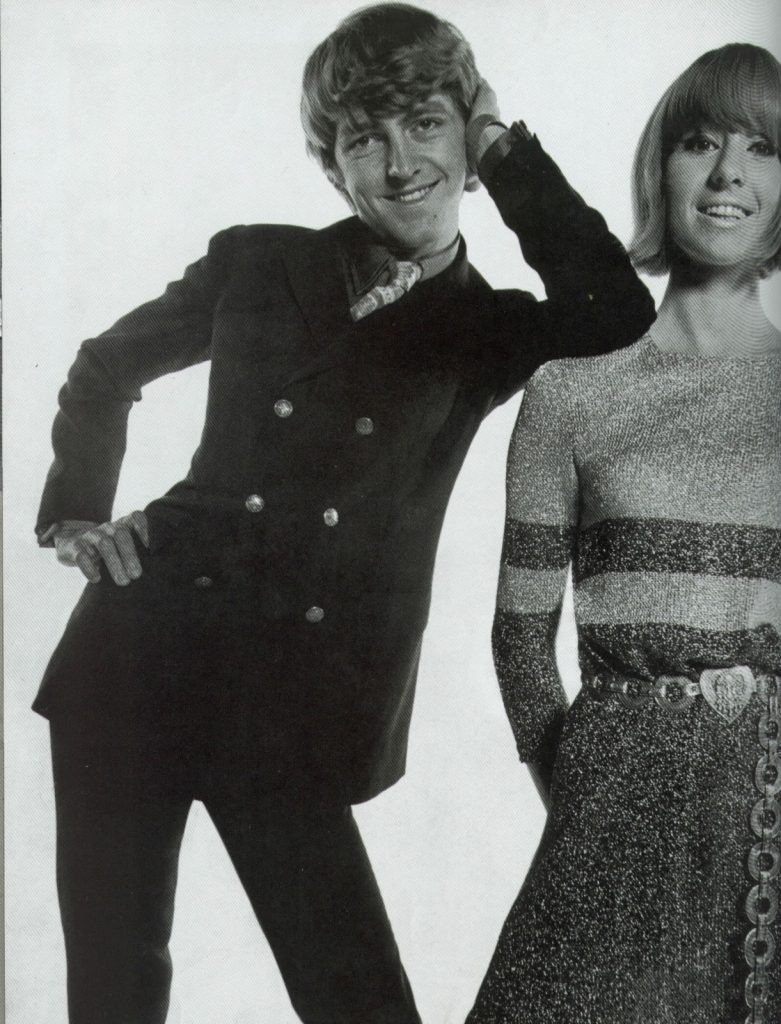 After the death of Tara Browne, John Crittle kept Dandie Fashions going, and attracted the likes of Jimi Hendrix, Roger Daltrey and Brian Jones, who all often bought clothes there.
John Crittle was also friendly with the Beatles, and in May 1968, The Beatles went into partnership with Critte to form 'Apple Tailoring'. The purpose of this shop was to offer the discerning male customer a bespoke service, rather than the 'off-the-peg' service that was available at the Baker Street location. As well as this bespoke service, the basement of 161 King's Road became a hairdressing salon, which was run by Leslie Cavendish. Apple Tailoring lasted longer than the Baker Street boutique but it too closed its doors in 1968. Apple Corps decided to withdraw from High Street commerce and handed the business and all the stock over to John Crittle. Crittle's daughter is Darcey Bussell, former prima ballerina with the Royal Ballet, and now judge on 'Strictly Come Dancing'.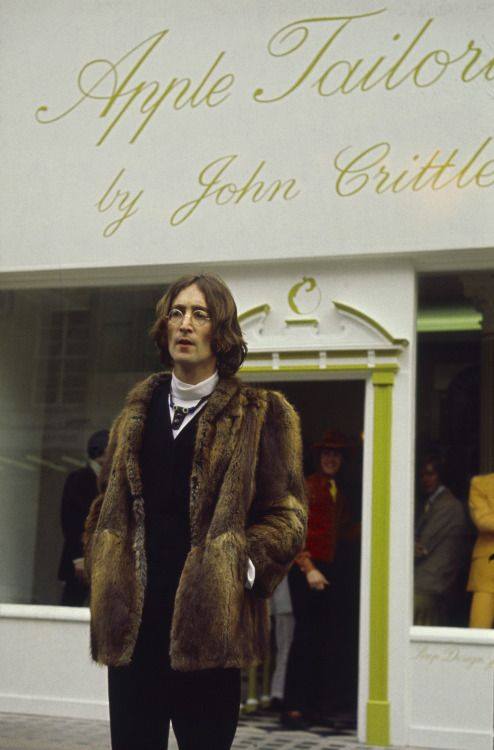 Tags:
Apple Tailoring
,
Beatles
,
Kings Road Chelsea
,
Tara Browne