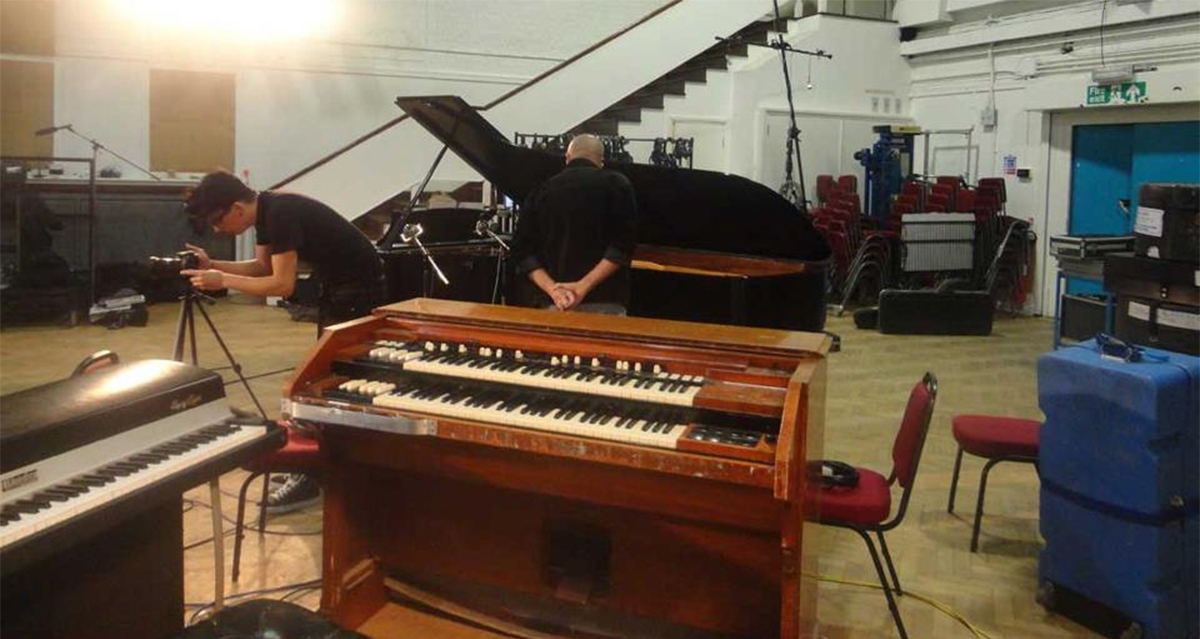 Although the Beatles were from Liverpool, they recorded nearly their entire output in London. Of course, the most famous studio was EMI at Abbey Road, but they also used several other studios. Find out where these studios were – and fascinating facts and stories about the Beatles recording sessions on this unique virtual tour.
Whih Beatles recording session was attended by 'Jesus Christ'?
Which Beatles album took one day to record?
Which Beatles recording session was witnessed by 400 million people?
When were the Beatles last in a studio together?
Which was Paul McCartney's favourite Beatles recording session (you will be surprised!)?
Who was in bed during the making of the Beatles final album.?
Watch the full playlist for the tour here:
---
1 January is a remarkable day in the Beatles history. It is 58 years since the ill-fated audition at the Decca Studios in London. On the New Year's Eve John, Paul, George – and Pete Best made an 8 hour journey from Liverpool to London, and having had some festive fun at Trafalgar Square were a bit worse for wear the next day. It was a new and nerve wrecking experience for them to perform in a proper recording studio in front of A & R man Mike Smith. Guess what he said afterwards….
———————————————————————————————-
The hours of sweating in the dingy cellar of the
Cavern Club
paid off! Having auditioned for George Martin, the Beatles were to record their first album for EMI!
The obvious choice was to record live at the Cavern Club in Liverpool – the Fab Four natural habitat. However,
George Martin
did not think much of the acoustics there, so the plan was scrapped.
Instead, the Beatles arrived at EMI Studios in Abbey Road on 11 February 1963, equipped with a whole jar of Zube throat sweets, and paradoxically, a jar of cigarettes! 10 tracks were done in one very productive, but exhausting day.
Please Please Me reached number one in the British Album charts, where it stayed for 30 weeks, only to be replaced by the Beatles second album, With The Beatles.
Hear more stories about the recording of Please Please Me, including which was the last song recorded that day on the Beatles Recording Sessions in London virtual tour.
---
John Lennon considered Strawberry Fields Forever his finest work with the Beatles, and many fans and music expert would agree with him.
It was the opening of a new chapter in the Beatles' musical journey in many ways. August 1966 saw the last ever proper live Beatles concert, and after a few month's break the Beatles were back in the EMI recording studio at Abbey Road in November. Revolver, which had been the last recording venture, was far behind them, and a new chapter, which was to become Sgt.Pepper, was opening its doors. It all started with Strawberry Fields Forever. John came up with evocative nostalgic lyrics about the Salvation army grounds he used to play in in Liverpool. The musical ideas were so new, rich and abundant, that they spent 45 hours on it, resulting in numerous takes, crammed, in addition to the guitars, with all types of percussion, mellotron flute sounds, an Indian swarmandal, George Martin's brass and cello arrangement, plus reverse-recorded instrumentation, jump-cuts and superimposition. The final three versions were different in tempo and key signatures.
John could not make up his mind which version he liked best. Finally, he told Martin that he wanted to combine the lighter feel of Take 7 with the intensity of Take 26, and wanted to join the two together for the final version. To Martin's protestation that they were in different keys, as well as different tempos, John replied, "You can fix it, George".
On 22 December George Martin and Geoff Emerick, armed with scissors, two tape machines and a vari-speed control, performed the magic, and the Strawberry Fields Forever that we all know and love, was born. As George Martin said in an interview to Andy Peebles, "See if you can spot the join, folks!"
---
Norman and Barry Sheffield
had a great idea in 1968 – why not set up an independent recording studio, where artists could do exactly what they wanted, when they wanted, and on the latest innovative equipment?
Their new venture,
Trident Studios
in the heart of London's Soho (
incidentally, the 'red light district'
), only had been opened a few weeks, and already a hit with musicians, like
Manfred Mann.
James Taylor
, an up and coming singer songwriter, signed up by Apple, booked a recording session at Trident. His producer,
Peter Asher
– the brother of Paul McCartney's girlfriend Jane – rang up the studio and said, 'James Taylor is not coming tomorrow – the
Beatles
are!' The 'phone call from heaven' for the new studio!
Why did the Beatles venture into a new studio in preference to Abbey Road? What songs did they record there? And what other artists created timeless hits at Trident? – all this and much more on the Beatles Recording Sessions virtual tour.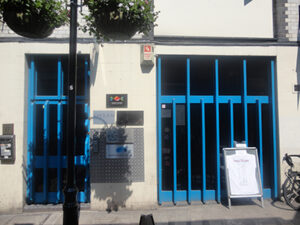 Trident Studios, London
——————————————————————————————————–
During the 60's things were much more relaxed around rock stars than they are now. Paul McCartney lived, and still live, just around the corner from Abbey Road Studios. One day in 1967, the doorbell rang at Paul's house and when he opened the door Paul encountered a man who said to him 'Hi – I'm Jesus Christ!'
Paul didn't know what to think, so invited the man in and gave him food and drink. Paul was about to leave for a recording session with the other Beatles, so invited 'Jesus' to come to the Studio with him. He just sat in the corner during the session and then disappeared right afterwards.
This is one of the few occasions the Beatles didn't record at EMI. Find out which studio was being used, and which song was being recorded, on the Beatle Recording Sessions Virtual Tour.
---
On 26th September 1994 Abbey Road Studios held a special day of celebrations to commemorate the 25th anniversary of the release of the Beatles' Abbey Road album. They invited along all the people who had worked on it – and I was lucky enough to be invited too. Here is my photo of the amazing team that helped the Beatles to make their seminal album.
From left to right: Geoff Emerick, Phil McDonald, Eddie Klein, Ken Townsend, Jeff Jarratt, Sir George Martin.
Find out about the making of the Beatles final album on my Beatles Recording Sessions Virtual Tour.
————————————————————————————
 "Because there wasn't a rock'n'roll precedent, The Beatles when they came turned everything upside down and made a revolution, which I didn't foresee." – George Martin
 "He was a true gentleman and like a second father to me. He guided the career of the Beatles with such skill and good humour that he became a true friend to me and my family. If anyone earned the title of the fifth Beatle, it was George" – Paul McCartney
 "They did flower, they blossomed, and they astonished me with their ideas. Each song they brought to me was a gem, and I said to myself, 'It can't last.' I'd say to them, 'That's great, now give me a better one.' And they did. I was so thrilled with what they gave me." – George Martin
 "George had done little, no rock'n'roll when we met him and we've never been in the studio, so we did a lot of learning together. He had a very great musical knowledge and background, so he could translate for us and suggest a lot of things, which he did, and he'd come up with amazing technical things like slowing down the piano and things like that" – John Lennon
 "I've had a bloody good innings. I can't imagine anyone who's been luckier than I have with the kind of artists I've been able to record." – George Martin
Learn about George Martin's contribution to the Beatles music on the Beatles Recording Sessions Virtual tour.
---
This is a live online tour, and that there will be a Q & A session at the end. It is a great opportunity to meet fans from around the world!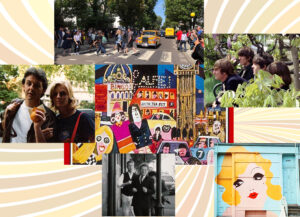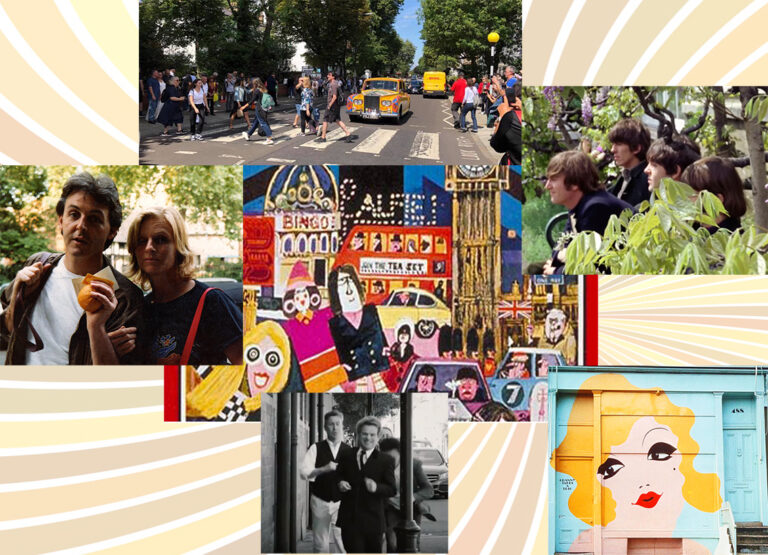 For more virtual tours and online experiences, visit our home page 
I am Richard Porter, author of the book Guide to the Beatles London; writer and presenter of The Beatles' London' DVD; and a guide of 30 years experience. I was the President of the London Beatles Fan Club for 10 years and was a former winner of the 'Beatles Brain of Britain' competition. I organised the celebrations for the 50th anniversary of the Beatles crossing Abbey Road, and was on the committee that erected a blue plaque to commemorate the Beatles famous 'Rooftop concert' at 3 Savile Row. In short, I am Super Fanatical Beatles Fan!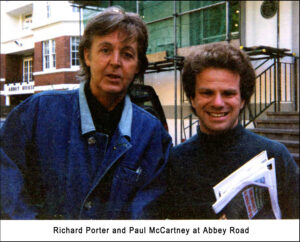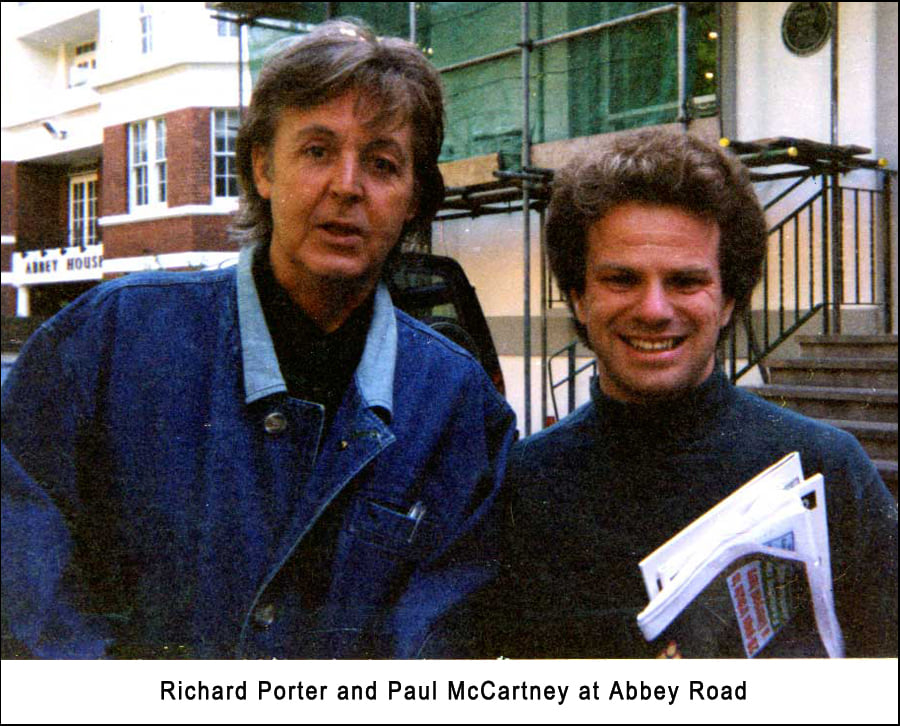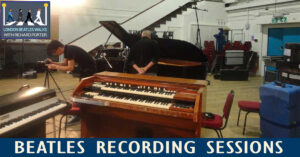 #beatlesvirtualtours