December 14, 2018
0 Comments
Over the years I've probably seen
Paul McCartney
live around 30-35 times. The first time was with Wings at Wembley Arena in December 1979. It was my first live sight of a Beatle, and Paul started his set with Got To Get You Into My Life – one of my all time favourite songs! I loved the show, but was surprised that the audience was quite subdued – I wasn't.
I had a long wait for my second Macca show – but that was really special too. It was in July 1989 when Paul did a special 'rehearsal' concert at the Playhouse Theatre in London. Only about 3-400 people were there. It was the first time he'd done songs like 'Can't Buy Me Love' and 'I Saw Her Standing There' since the Beatles.
A few weeks later he did full 'Dress Rehearsal' show at Elstree Studios – and did Sgt Pepper, Hey Jude, Back in the USSR, the Abbey Road medley etc for the first time ever live! Me and my friend just stood like statues at the end, just amazed at what we'd seen.
When Paul's world tour came to London, I saw him seven times at Wembley. I wasn't going to go to so many, but friends visited from all over the world, and many offered me tickets, so I couldn't refuse.
The highlight of that tour was of course Liverpool! A Beatle in Liverpool!! I thought it would never happen :>) That was the gig he did the John Lennon Medley, and every kept on singing 'Give Peace a Change' after Paul finished. Geoff Baker, Paul's PR, said that was the best gig he's seen Paul do, and I couldn't argue.
As well as some really big shows, I've seen him and much smaller venues too. Two highlights being The Mean Fiddler, just after 'Unplugged' and the 100 Club in 2010. Both with only about 250 people with Paul in great form.
Another highlight was St Petersburg in 2004 – on my honeymoon with Irina :>) It was light for the whole concert, even though it ended at about Midnight.
So forward to 2018 – and we are taking our 11 year old daughter, Lilia, for her first
Paul McCartney
gig. I hope she enjoys it as much as I enjoyed my first!
Here are some photos I took at past Macca concerts :>)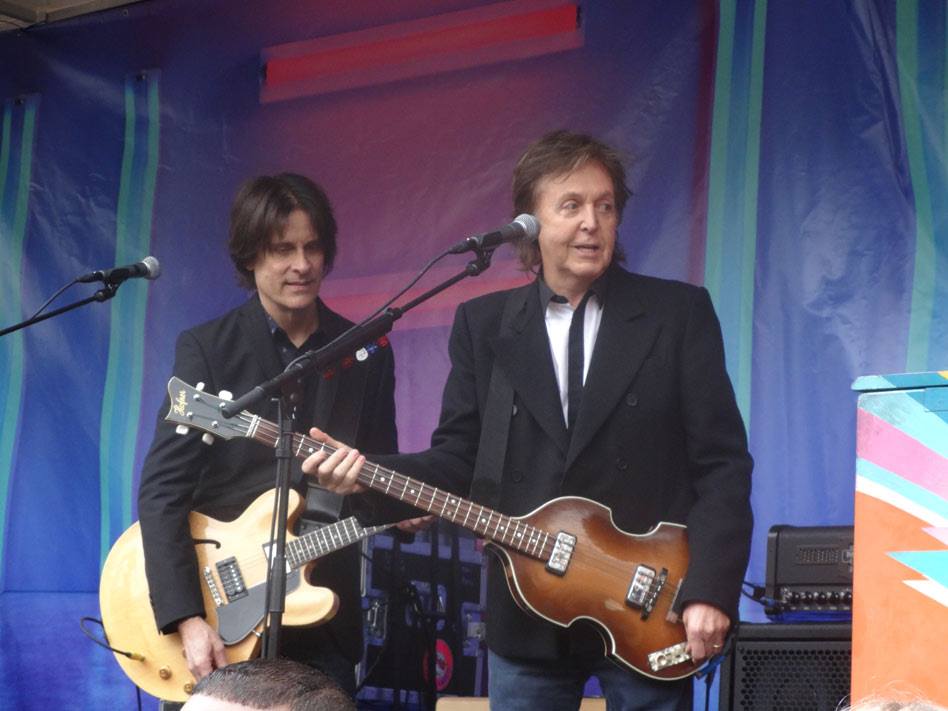 Tags:
Beatles
,
London
,
Paul McCartney