January 18, 2019
8 Comments
One of  the most re-produced photos of the Beatles shows them by a blue wall and doorway. It was made into a poster, licensed by Brian Epstein's company, NEMS Enterprises, that sold hundreds of thousands copies over the world. The poster had the caption 'Beatles London Palladium Royal Command Performance 1963 '.
Unfortunately, there are several things wrong with this poster. For a start, the 1963 Royal Command Performance was NOT at the London Palladium, it was at the Prince of Wales Theatre. The Beatles played at the Palladium a few weeks before the Royal Command Performance, which might have caused the confusion.
So, was the photo taken at the London Palladium? Err No. In fact it almost certainly wasn't taken in the UK, and not  in 1963, but early 1964. Here is an out-take from the same photo session: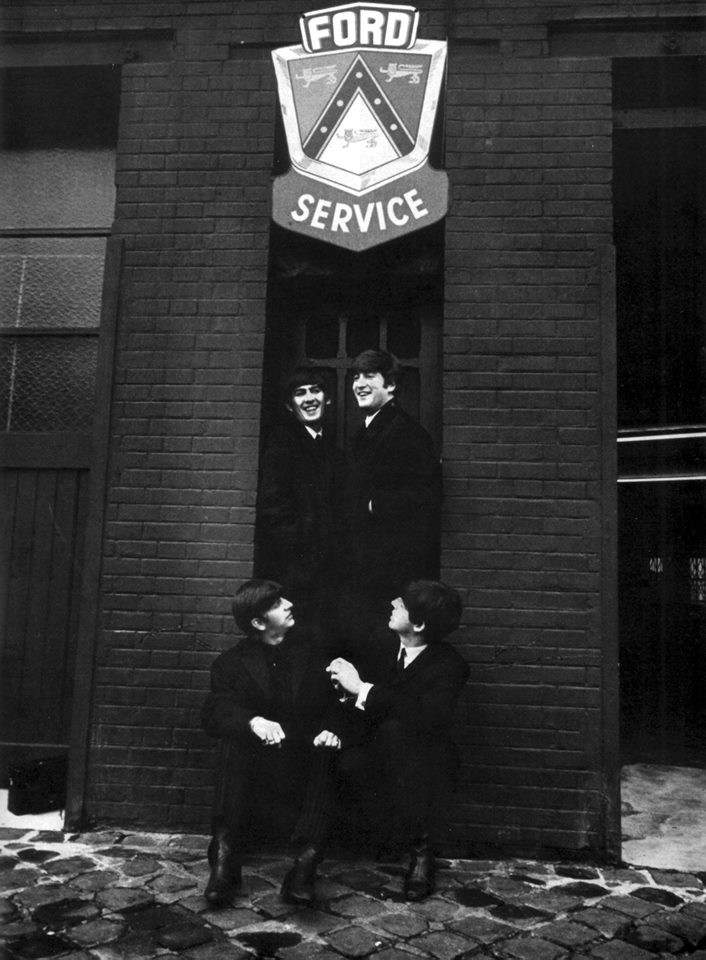 You can't fail to notice the huge 'Ford Service' sign above the Beatles. There is nothing like this near the London Palladium! You will also notice that the poster photo has been reversed from this one.
So where was the photo taken? I wish I could be sure! Some say in was taken is Paris in January 1964, and some in Washington DC in February 1964. I thought it was Paris, but renowned French journalist and Beatles expert Jacques Volcouve says there was nothing like the 'Ford Service' place in Paris, and thinks it was taken in Washington.
Let's look at more photos, that might give us a clue. Here is another out-take by the blue wall, that shows Paul wearing a shiny (maybe leather?) jacket, which he took off for the most famous photo.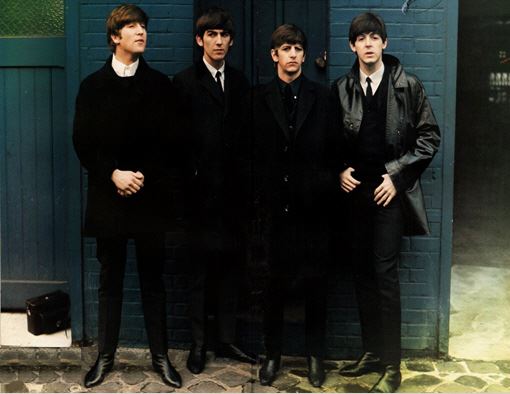 Here are the Beatles coming out of the George V Hotel in Paris, with Paul wearing a leather jacket. Is it the same one? The other Beatles seem to be wearing the same clothes as the 'Palladium' poster.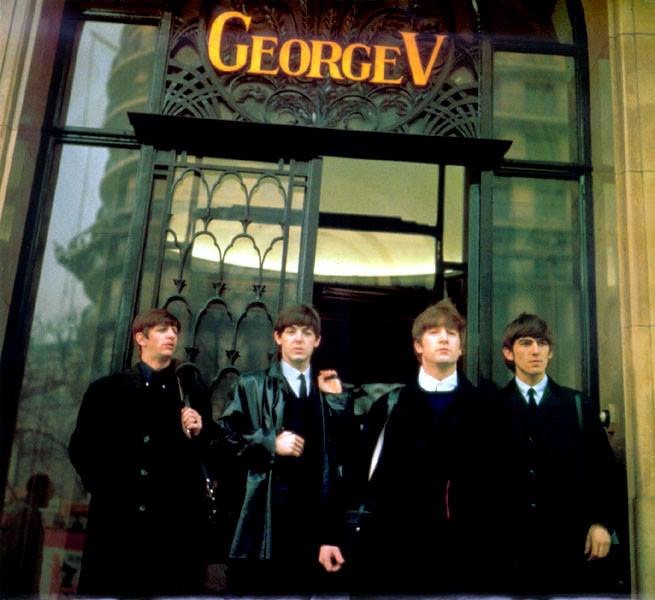 Here is a photo of the Beatles in Washington. All are wearing very similar clothes as the 'Palladium' shots, except Paul, who is not wearing a leather jacket, but an overcoat, like the others.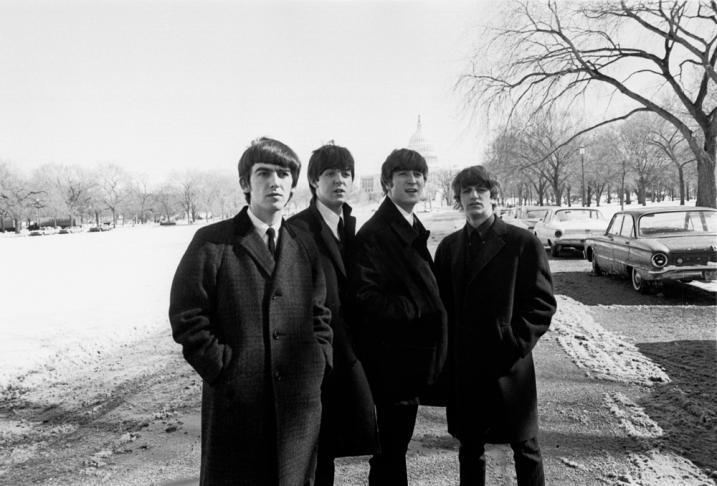 Well the jury is out. What do you think? Paris or Washington? Who was the photographer? Any details would be gratefully received!
One thing is for sure though, it wasn't taken at the Palladium!
Blogger Richard Porter is a London Beatles tour guide. For more info on his tours go to http://www.beatlesinlondon.com
Tags:
Beatles
,
Beatles Paris
,
Beatles Washington
,
London Palladium