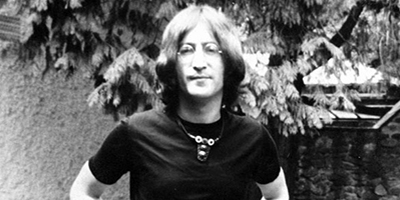 Join John Lennon in London – the unique interactive experience, from the the comfort of your own home
Celebrate the Birthday of
John Lennon.
Imagine 
the Beatle as he first comes to the 'big smoke' with his bandmates – becomes a big part of '
Swinging London
', – and meets
 Yoko Ono
.
See where John Lennon lived, partied, and wrote some of the most iconic songs of all time.
Find out who was the inspiration for Norwegian Wood;
and the 'gal with the giggle in her voice' that Lennon had an affair with;
where John and Yoko posed naked for an album cover;
and where John wrote and recorded Imagine'
---
Have you met a Beatle? My friend Marilyn did, and shared her story with me. In the 60s she was a regular visitor to Beatles' houses, and often would be invited in. In May 1968 she dropped by John Lennon's house in Weybridge, when this picture was taken. That particular weekend was when John's wife Cynthia was away, and he invited his new Japanese artist friend over… Find out what happened next on my virtual tour of John Lennon in London.
---
Read more about John Lennon in Kenwood here – https://beatlesinlondon.com/kenwood-john-lennons-stockbroker-belt-residence/
---
March 1966. Evening Standard journalist Maureen Cleeve, a long standing friend of the Beatles, was working on a series of articles about the Fab Four. She spent a lot of time with each of them, talking about their life, work and general views. During the many hours with John at his home in Kenwood and at the NEMS offices in London, Maureen learnt about John's ideas on many topics, one of them being religion. The article published in the Evening Standard in the UK put through John's message of concern how the old fashioned Church of England did not appeal to young people and they stopped going to church. That's not the message that hit the headlines in America. The famous remark 'the Beatles are more popular than Jesus Christ' was taken out of context – all the hell broke loose!
Find out more about the upheaval and the impact on the Beatles future career on the Lennon on this virtual tour.
The Ballad of John and Yoko
A ballad is a narrative, often about a romantic relationship, set to music. It is not likely that John Lennon was thinking about medieval troubadours when writing his 'Ballad', but the story of John's romance with Yoko certainly fits the title.
They met on 9 November 1966, when John dropped by the exhibition of a little known avant-garde Japanese artist Yoko Ono at the Indica Art Gallery. It was the day before the official opening, and John was free to explore a curious selection of objects, such as an apple on a stand at £200, a tiny "yes" what he could only see with a magnifying glass having climbed a ladder to the ceiling, or "A Painting to Hammer a Nail In". Yoko would only allow the said action if John paid her 5 shillings, – John would settle for an 'imaginary nail for an imaginary five shillings" – that's when their eyes met….
The next stanza of the ballad was at No.34 Montagu Square in London's Marylebone. In 1968 John and Yoko moved into the ground floor flat, owned by Ringo, as their first home together. Making music – and art – together produced some of the iconic Lennon magazine covers – the picture for their LP Unfinished Music Volume One, better known as Two Virgins. Private Eye made the most of the picture (on the photo below), but John and Yoko made a point – they were together, and they were out to shock people! They certainly succeeded in this, and the following years neither the press – nor the Beatles fans or even friends made it easy for them.
"Christ, you know it ain't easy
You know how hard it can be
The way things are going
They're going to crucify me" – The Ballad of John and Yoko
The song is a heart-felt account of their wedding, which took place 20 March 1969 in Gibraltar, following by a 'bed-in' honeymoon in Amsterdam.
In May 1969 John and Yoko moved into a home of their own – Tittenhurst Park in of Ascot, some 20 miles from London. The haunting scenes of Imagine, the album and the film made here, reflect the happiness of John and Yoko's own world, protecting them the 'crucifixion' they experienced during their protesting days. They lived until moving to America two years later, thus ending the "England" part of their Ballad. Learn more about John's life and adventures on the Lennon in London virtual tour.
---
This is a live online tour, and that there will be a Q & A session at the end. It is a great opportunity to meet fans from around the world!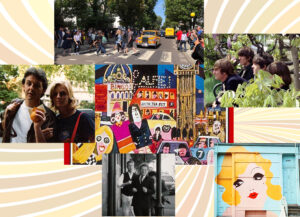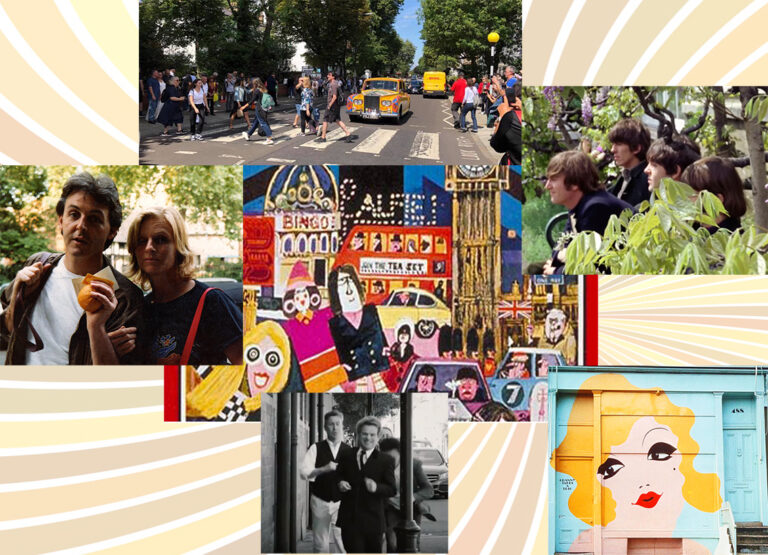 For more virtual tours and online experiences, visit our home page 
I am Richard Porter, author of the book Guide to the Beatles London; writer and presenter of The Beatles' London' DVD; and a guide of 30 years experience. I was the President of the London Beatles Fan Club for 10 years and was a former winner of the 'Beatles Brain of Britain' competition. I organised the celebrations for the 50th anniversary of the Beatles crossing Abbey Road, and was on the committee that erected a blue plaque to commemorate the Beatles famous 'Rooftop concert' at 3 Savile Row. In short, I am Super Fanatical Beatles Fan!
#beatlesvirtualtours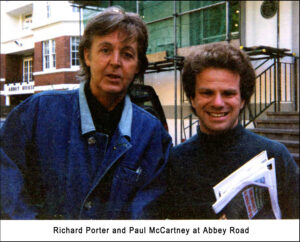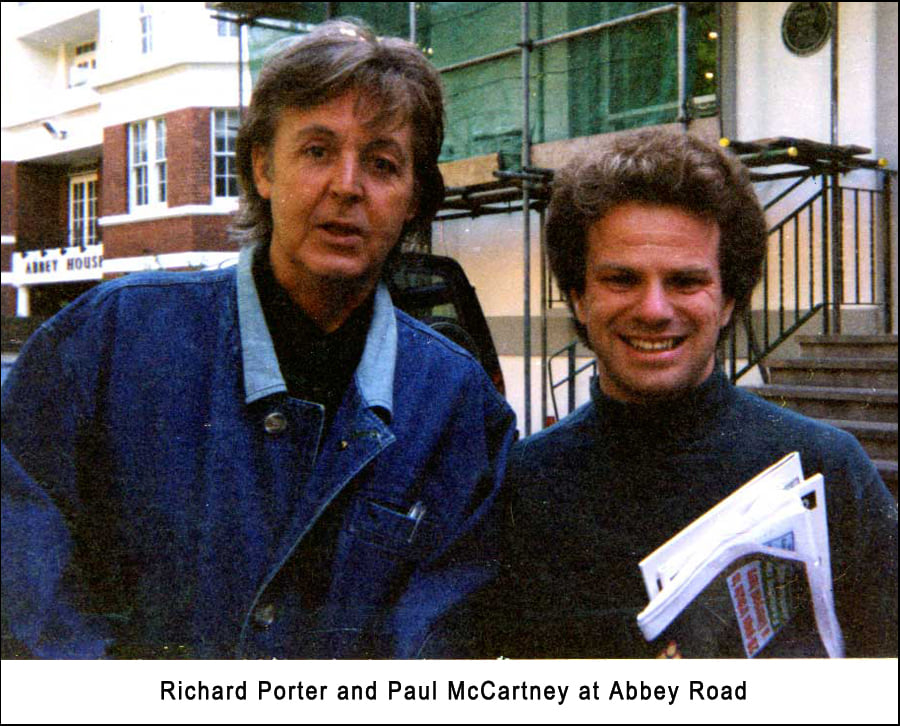 -->