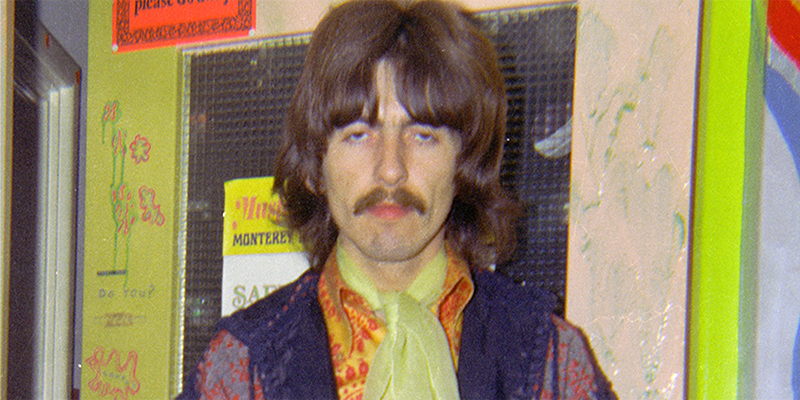 Join the Beatles in London for a virtual tour of George Harrison's locations
Discover fascinating facts and stories of the '
quiet one
' as he
came to London with the Beatles;
married a top model, before losing her to his best friend;
discovered meditation with the Maharishi,
developed his hobbies as disparate as motor racing and gardening;
and eventually found happiness as the lord of a huge estate with his wife and son.
This is a live online tour, and that there will be a Q & A session at the end. It is a great opportunity to meet fans from around the world!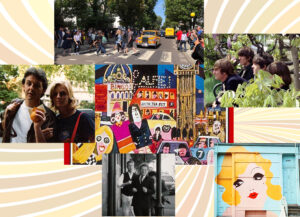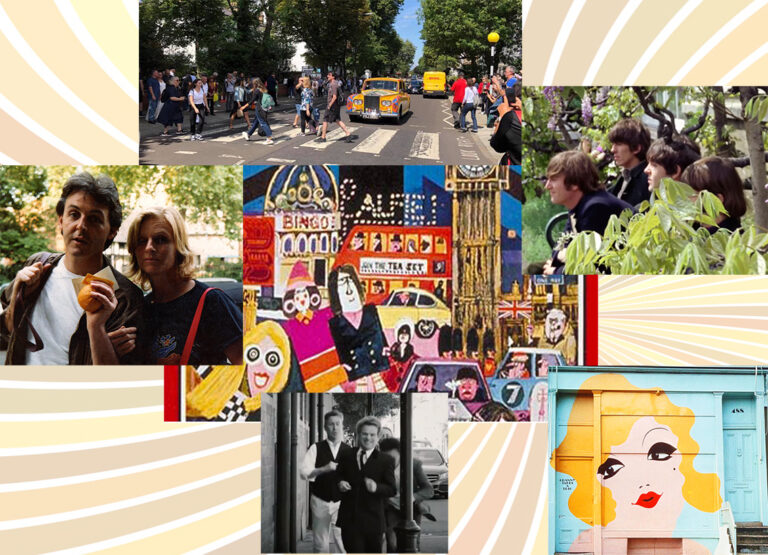 For more virtual tours and online experiences, visit our home page 
I am Richard Porter, author of the book Guide to the Beatles London; writer and presenter of The Beatles' London' DVD; and a guide of 30 years experience. I was the President of the London Beatles Fan Club for 10 years and was a former winner of the 'Beatles Brain of Britain' competition. I organised the celebrations for the 50th anniversary of the Beatles crossing Abbey Road, and was on the committee that erected a blue plaque to commemorate the Beatles famous 'Rooftop concert' at 3 Savile Row. In short, I am Super Fanatical Beatles Fan!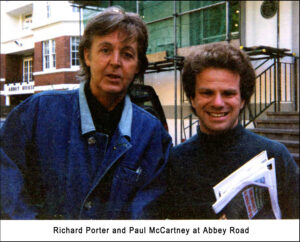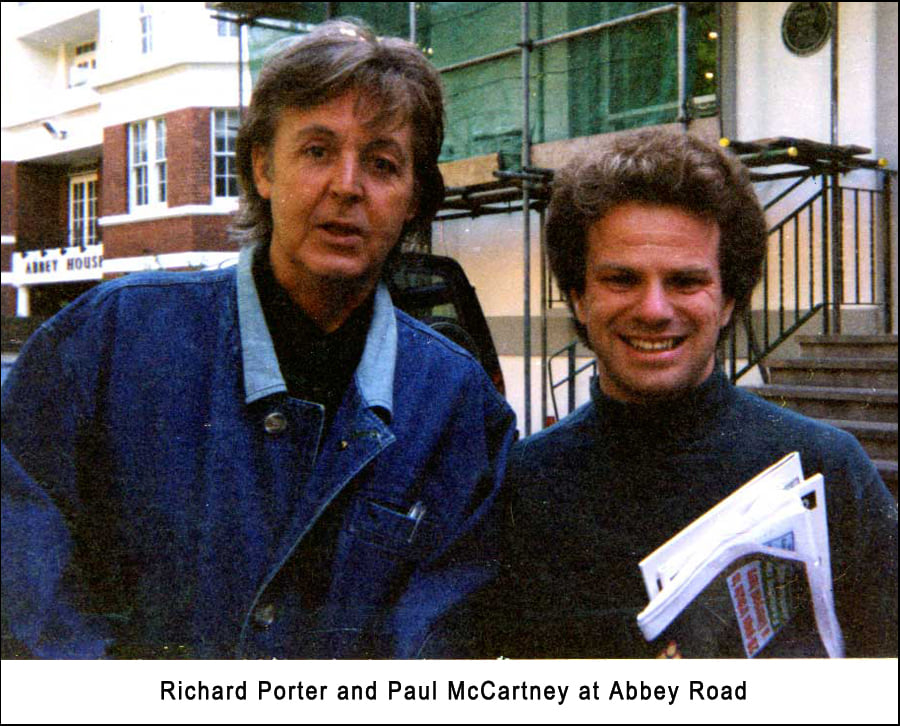 ---
George Harrison and the Hari Krishna Movement
George Harrison was, perhaps, the most unusual Beatle in his religious believes. Even before the Beatles went to India in 1968, he was captivated by Indian philosophy, culture and religion. This interest grew, and towards the end of the 1960s George got involved with the Hare Krishnas – an Indian religious movement, founded in the USA in 1966. Roaming the streets of western cities dressed in traditional clothes and chanting Hindu scriptures, the Hare Krishnas were often the subjects of ridicule and derision. Not for George, though. He knew about the movement from the time he went to India with the Beatles, and when he met the first struggling Krishnas, who came from America to set up a branch of the movement in the UK, he was happy to get involved. George helped to set up the Radha Krishna Temple in Bury Place in Bloomsbury in 1969.
---
George Harrison's Surrey wedding at the height of Beatlemania
As Beatlemania was at its peak, Beatles guitarist George Harrison and first wife Pattie Boyd married in Epsom.
The late musician, who would have celebrated his 78th birthday next Thursday (February 25), married the model at Epsom Registry Office on Friday, January 21, 1966.
To contextualise the wedding in the story of The Beatles, 1966 was the year they released the album Revolver in August.
Albums such as Help! and Rubber Soul were already under their belts, both released the previous year.
The Beatles were still to release classics such as Sgt Pepper's Lonely Hearts Club Band (1967), The White Album (1968) and Abbey Road (1969), but they were already megastars, with the fan craze phenomenon known as Beatlemania in full swing.
---
On January 10th 1969, George Harrison left the Beatles – at least temporarily.

The Beatles were in the middle of their new musical project at Twickenham film studios. The idea was that they were going to perform their new album live at a big concert, which was going to be filmed, along with the rehearsals.

The Beatles convened at Twickenham on January 2nd 1969.  The venue was probably chosen as the Beatles had filmed much of 'A Hard Day's Night' and 'Help!' there, and more recently, the videos of 'Hey Jude' and 'Revolution'. During the shoot for Hey Jude the Beatles played live for the fans who had been invited along – the first time they had done so for over 2 years. The Beatles really enjoyed the occasion, which led to the idea of the new musical project. Also, Ringo Starr was due to start work at Twickenham on the film 'The Magical Christian' starring Peter Sellers  and produced by Dennis O'Dell – head of Apple films – who was the real producer of the Beatles' project, although the final credit was given to Neil Aspinall.

#beatlesvirtualtours

-->