November 29, 2017
2 Comments
Today we are remembering George Harrison, who passed away on this day in 2001. I was lucky enough to meet George on a couple of occasions – at the premiere of the 'Handmade Films' 'How to Get Ahead in Advertising' and a few years after that, at a concert by Ravi Shankar. In each case, they were very public events, and I barely got to say 'hello' – I would have loved to have the opportunity to sit down and have a long conversation with him, but it was not to be.
I was lucky enough to see George live at the Royal Albert Hall in 1992, his only solo UK concert. I've never been in a place where there was so much love. The 'vibes' were incredible. A brilliant moment was  'While My Guitar Gently Weeps'. Before the song, George said, ' ..and I'd like to bring on a blast from all our pasts – RINGO!'  – and the roof raised! During the song George sang 'I look at you all…' and rather than pausing, as he does on the record, he said 'Quite nice actually' – in his usual understated way. I'm glad he enjoyed himself that night, something that Olivia confirmed when I met her a few years ago.
For me, George was the soul of the Beatles. Yes, a complicated character, but they all were. I love the fact that, apart from music and religion,  George's great passions were gardening, and formula one motor racing! You can't get 2 more different hobbies than those.
Here are some photos I took of George.
RIP Mystical One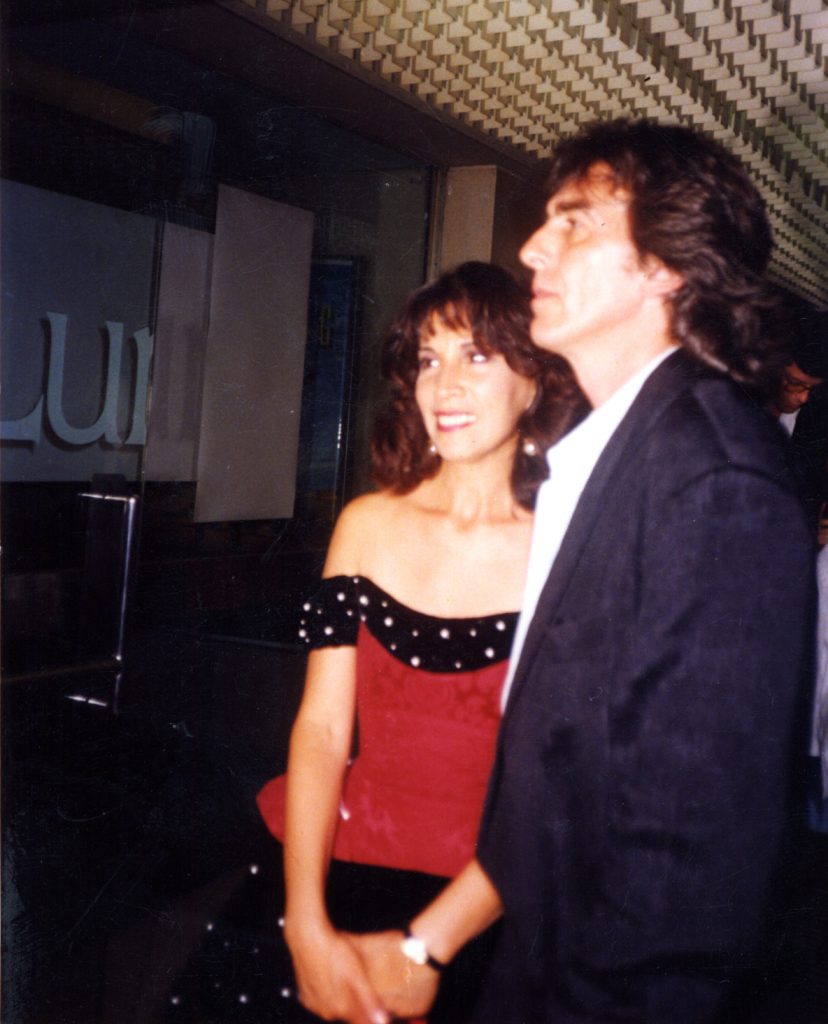 From the day George's passing was announced, fans started leaving flowers at Abbey Road Studios. They were very tastefully displayed on the steps. The Studios opened their windows and played 'All Things Must Pass' to the fans outside.
Tags:
Beatles
,
George Harrison
,
Handmade films
,
Ravi Shankar