October 8, 2019
0 Comments
Almost 50 years ago, Sir Paul McCartney and his band Wings decided to decorate an open-top bus in psychedelic colours to take them on tour across Europe.
He converted the double-decker for his post-Beatles band and their families, with the seats on the upper deck replaced by mattresses and bean bags.
Now, after being found in Spain, the Wings Over Europe bus is back in the UK and is to be sold at auction.
Sir Paul made an appeal for the double-decker's whereabouts in 2017.
It is being sold by Omega Auctions in Merseyside on Tuesday with an estimated value of £15,000-£25,000.
The bus originally served local routes in Essex and Norfolk in the 1950s and 60s before being bought by McCartney, who didn't fancy being cooped up in a normal bus during the summer tour in 1972.
[Blogger's note – the bus also around in the 1990s. We has it as a 'guest' at a London Beatles Fanclub event. Here is me with my late wife Esther with the bus, and me with Denny Laine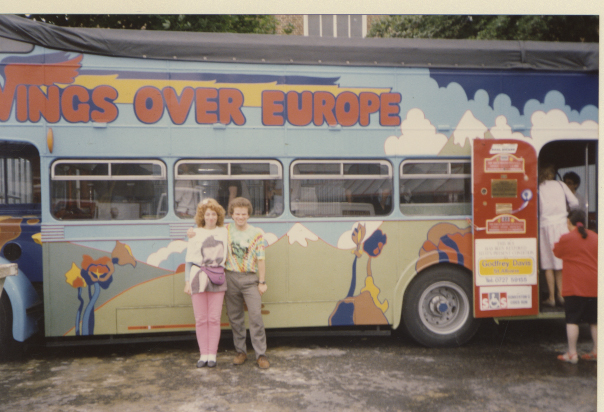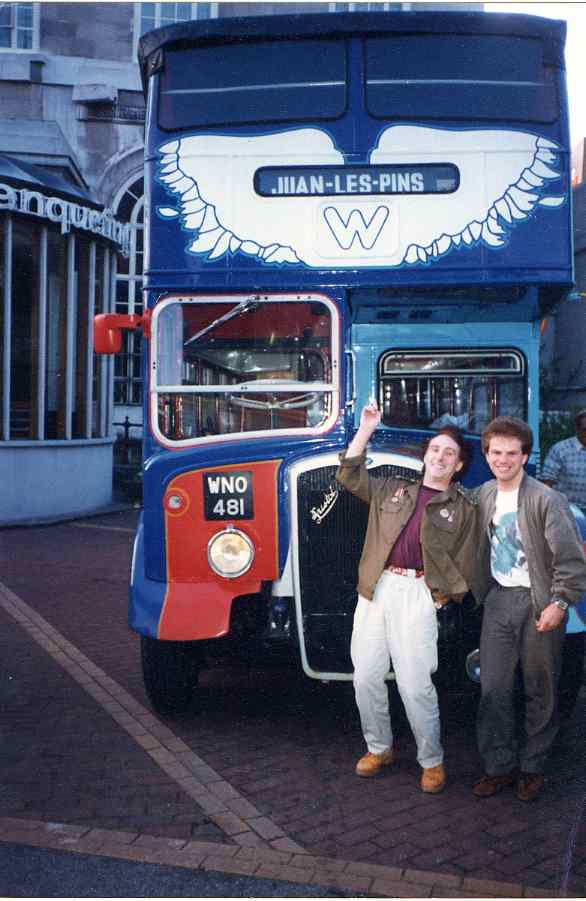 Tags:
Paul McCartney
,
Wings
,
Wings Over Europe