Paul McCartney has announced that he will hold a 'secret event' in London 'next week'. Fans are asked to send a video to say why they should be invited to attend – with the hashtag #UnderTheStaircase
There is already speculation on social media on where the event will take place – the place that is guessed about the most is Studio 2 at Abbey Road Studios – where there is a staircase leading up to the control room. Another possibility is the 100 Club, where Paul played in December 2010. It's in the basement of a building and accessible by a staircase.
We will of course bring you more news when we get it!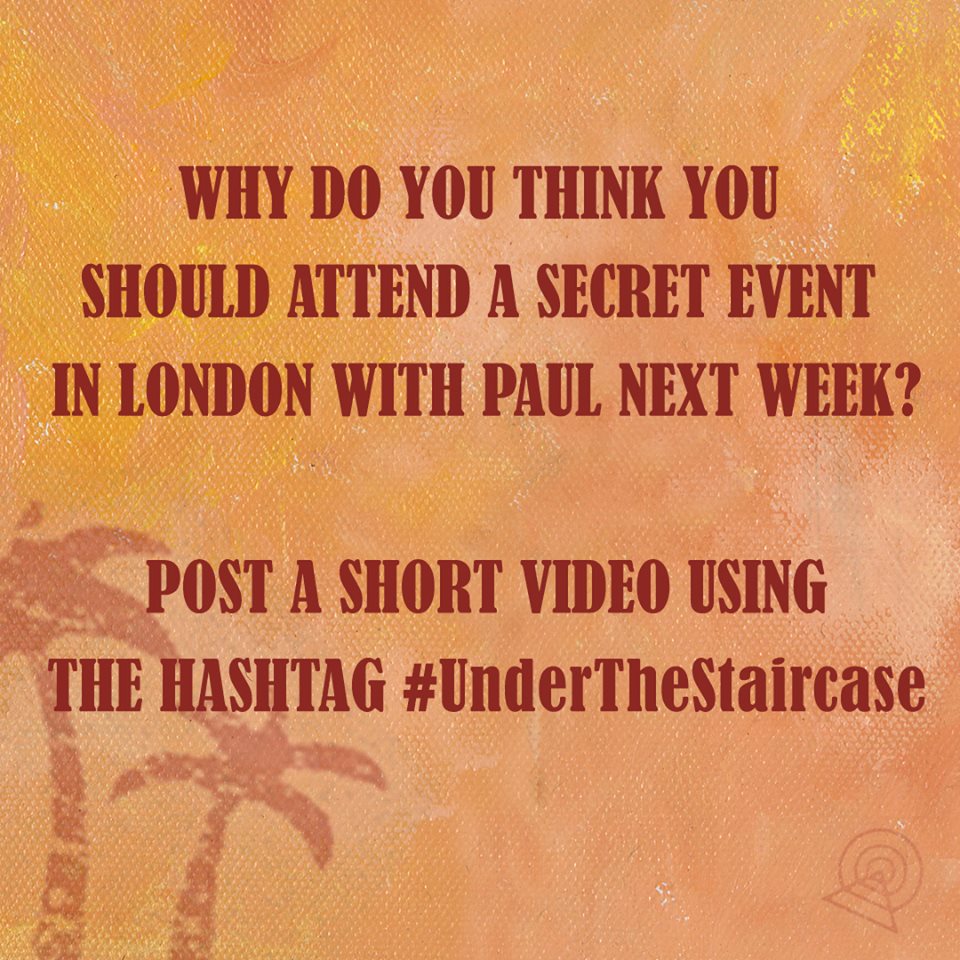 Tags:
#UnderTheStaircase
,
Paul McCartney