August 20, 2018
3 Comments
PAUL MCCARTNEY OPENS UP about the doubts and fears that fed into songs on his latest album, Egypt Station.
"Sometimes in your life, you're not a god on Olympus," he tells Keith Cameron in the new MOJO magazine, in UK shops from Monday, August 21. "You're a real person walking round the streets. I'm a grandfather, a father, a husband, and in that package there's no guarantee that every minute's gonna go right. In fact, quite the opposite."
Not known as a confessional songsmith, the Beatle talks about his writing as "a therapy session", citing the Let It Be album's The Long And Winding Road as a song underestimated for its emotional heft.
In an in-depth interview he delves into the making of his new album and tackles many other topics besides – including reflections on his cannabis-wreathed past. He even reveals a recurring dream where he's on stage with the Beatles and everything's going wrong…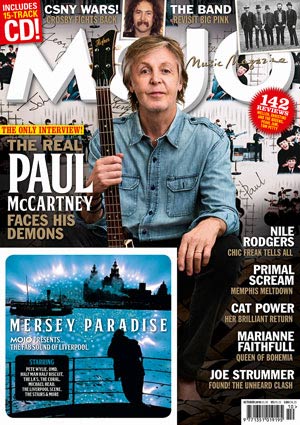 Tags:
Mojo Magazine
,
Paul McCartney