December 30, 2019
2 Comments
I'm absolute 'Shocked and stunned' to hear of the passing of Neil Innes – one of the best writers and performers of comedic songs ever – and a truly wonderful human being.
I was first aware of Neil as a member of the 'Bonzo Dog Doo Dah Band' on the children's TV show 'Do Not Adjust Your Set' which was a favourite of mine when I was about 6 years old. Their songs were very silly – and made my laugh a lot. Also on the show were Eric Idle, Terry Jones and Michael Palin – and Eric has acknowledged the huge debt that Monty Python owe to the Bonzos.
Many rock stars loved the Bonzos too – not least The Beatles – who asked them to be on their film 'Magical Mystery Tour'. Paul McCartney produced their single 'I'm the Urban Spaceman' which was a big hit for them.
Neil later became a member of GRIMMS – which was basically a combination of members of the Bonzos and Scaffold – including Mike McGear – Paul McCartney's brother.
It was through the Rutles though that Neil will be best remembered – the brilliant, affectionate spoof of the Beatles, that Neil wrote all the songs for. 'I Must Be I Love' is still one of my favourite songs of all time – and it supposed to be a spoof!
I will be watching The Rutles tonight :>)
I was fortunate to meet Neil on many occasions. When I was running the London Beatles Fanclub magazine I spent a wonderful hour or so interviewing Neil, John Halsey,, and Rikky Faatar on the release of the Rutles 'Archeology' album. Neil was on great form that day – and told me some lovely stories of how heavily involved his great friend George Harrison was involved in the Rutles TV show.
My best memory of Neil is from 2001 – when I was lucky enough to be invited as a guest to the New York area 'Fest for Beatles Fans'. Neil was one of the star guests, and I spent a long time in his company. My wife, Esther, had died a few weeks before, and Neil was gracious enough to give me time to tell him stories about her – she was a great fan too. In return, Neil told me stories to make me laugh – something I really needed at the time! I'll always remember his incredible kindness and generosity he show me over that weekend.
Since then, our paths have crossed on many occasions, and I loved seeing his Rutles shows with 'Barry Wom' – but also his solo shows. His non Rutles songs have been strangely overlooked by most – but not by Noel Gallagher – or Whatever (in joke!)
I last saw Neil just a few weeks ago, when he compared the Bootleg Beatles show at the Royal Albert Hall – and was at his usual funny best. It was such a shock to hear of his passing.
It is very noticeable that people are treating his passing like that of a close relative – but Neil was a part of all our families.
So farewell brave Sir Neil – you will be much missed.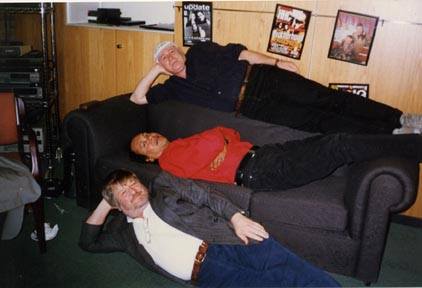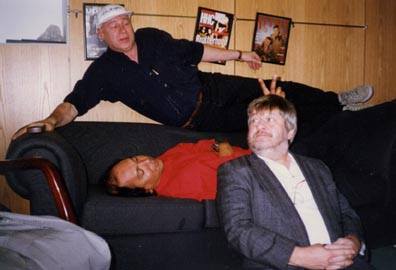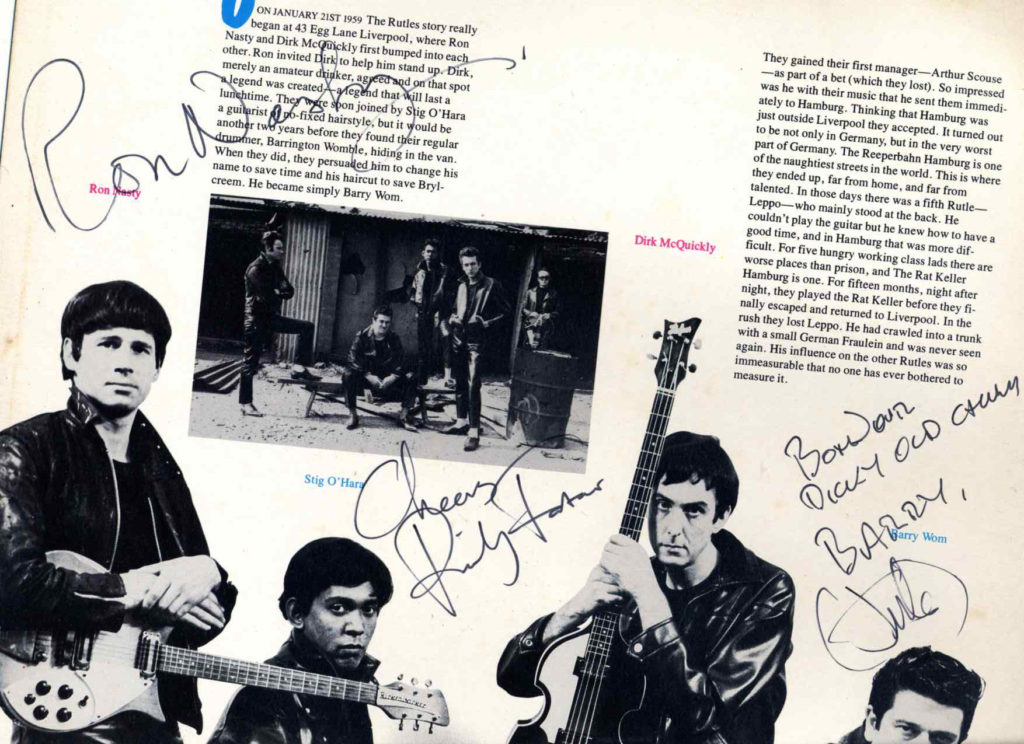 Tags:
Beatles
,
Neil Innes
,
Rutles