January 3, 2018
0 Comments
I met a lovely lady today called Louise Dryden, whose father, David Goodwin, worked for the Beatles at Apple. He was employed by Alexis Mardas at Apple Electronics at Boston Place and also at Savile Row. She told me loads of stories about her father's time at Apple, including when Alexis and John Lennon visited him at his place in Harlesden, and asked him to come to work for the Beatles. David designed the electronics that went with the conceptual 'Plastic Ono Band' that is seen on the front cover of the single of 'Give Peace a Chance'. Louise herself remembers going to the infamous Apple Christmas Party in 1968, when John and Yoko played Father and Mother Christmas, and being in Savile Row in the summer of 1969, only to find the Rolling Stones playing in the Apple Studio – they we rehearsing for their Hyde Park gig.
David Goodwin went back to work for Alexis Mardas after they both left Apple. One invention they worked on was a Savile Row suit that was bullet proof. One day Louis went to her father's place to find the former King of Greece and the deposed King of Spain dressed only in their underwear, waiting to try on their suits. Knowing 'Magic Alex' I bet they didn't work!
Louise has a wonderful coat from the Apple Shop on Baker Street, and an amazing 'in house' magazine from Apple, called Gilet De Sauvetage est Sous La Siege, which is French for 'Lifejacket Under the Seat' and the subtitle (an Apple a Day is out of the Question)! The cover is designed to look like an official Government document. It's dated November 1968.
In it is all the gossip from 3 Savile Row. Although an author isn't credited, most of it seems to be written by Derek Taylor, with contributions from other staff members.
Much of it is hilarious. Here are some highlights:
"Tony Measles Bramwell Best dressed man about Apple, second only Ron Kass….
"Paul wants a garden built on the roof at Savile Row, and so one will be arriving any week now; certainly there will be window boxes by Christmas and bulbs by early spring. A lawn takes longer'.
"Returning from a mission of mercy, Richard overheard two bowler hatted types speaking outside of number 3. "Apple, that's where all the queers hang out." Resenting this remark, he expressed his hostility by rudely gesturing with his middle finger up and down. The other party responded by gesturing wit two fingers. Does V stand for victory"
Internal Memo
Date 10th July 1968
From Stephen Maltz
To Everyone
Re 95 Wigmore Street
'I wish to inform you that under the terms of our lease, we are strictly prohibited from playing any musical instruments ( including tape recorders and record players) on the premises. If there are any complaints from our superior landlords who are above us, or our landlords who are below us, we can be sued for breach of our lease'
[Blogger's note – Wigmore Street was Apple's HQ before Savile Row – running a record company without being allowed to play music in the building was something of a disadvantage!]
Internal Memo
Date 30th September 1968
From Derek Taylor
To Neil Aspinall
'We should pay Joe at Abbey Cars or we will get a solicitors letter, or he will get his legs broken'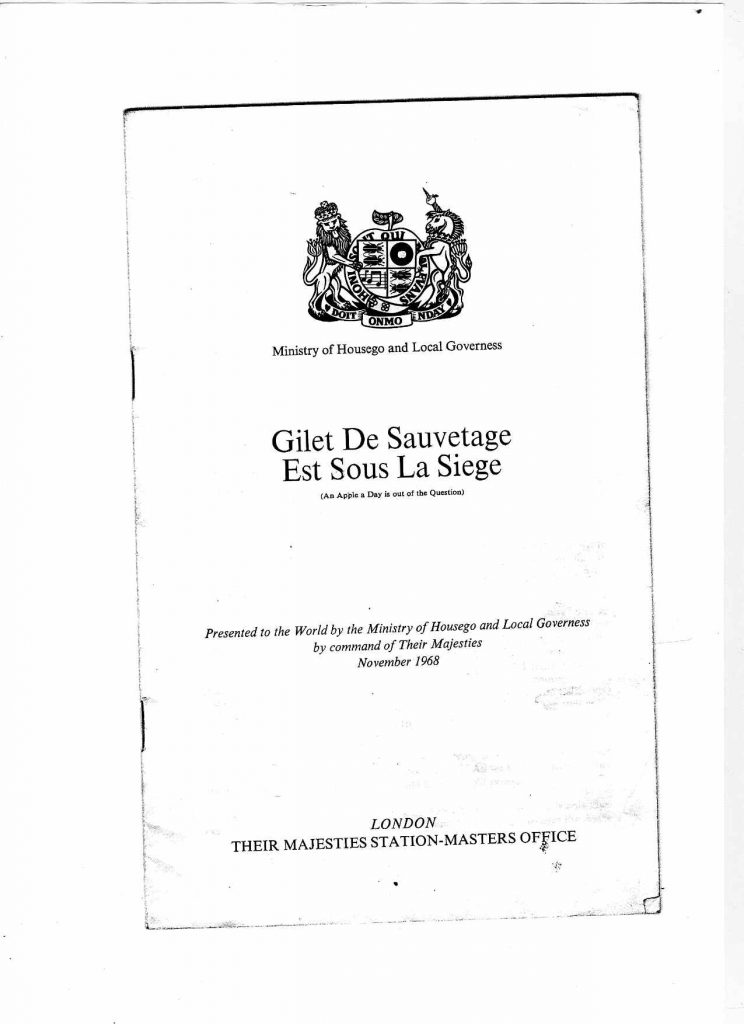 Tags:
Apple Magazine
,
Beatles