Nicky Hopkins (1944-1994), considered by many to be one of the greatest session rock musicians of all time, will be honoured with a memorial park bench at his birthplace of Perivale, Ealing, London. At 12 noon on Saturday 8th September 2018 in Perivale Park, the bench will be unveiled by his widow, Moira Hopkins in the presence of the Mayor of Ealing.
Nicky recorded and performed with many of the world's most well-known artists of the 1960s to the 1990s including the Rolling Stones, the Beatles, John Lennon, Paul McCartney, George Harrison, Ringo Starr, Jeff Beck, Rod Stewart, David Bowie, Ella Fitzgerald, Art Garfunkel, The Kinks, The Who… the list goes on and on.
Celebrating Nicky's life, the seat of the bench will look like a large piano keyboard while the backrest will display photographs of Nicky, his biography, the top 20 tracks he played on as chosen by his fans, as well as a quote from Bob Harris.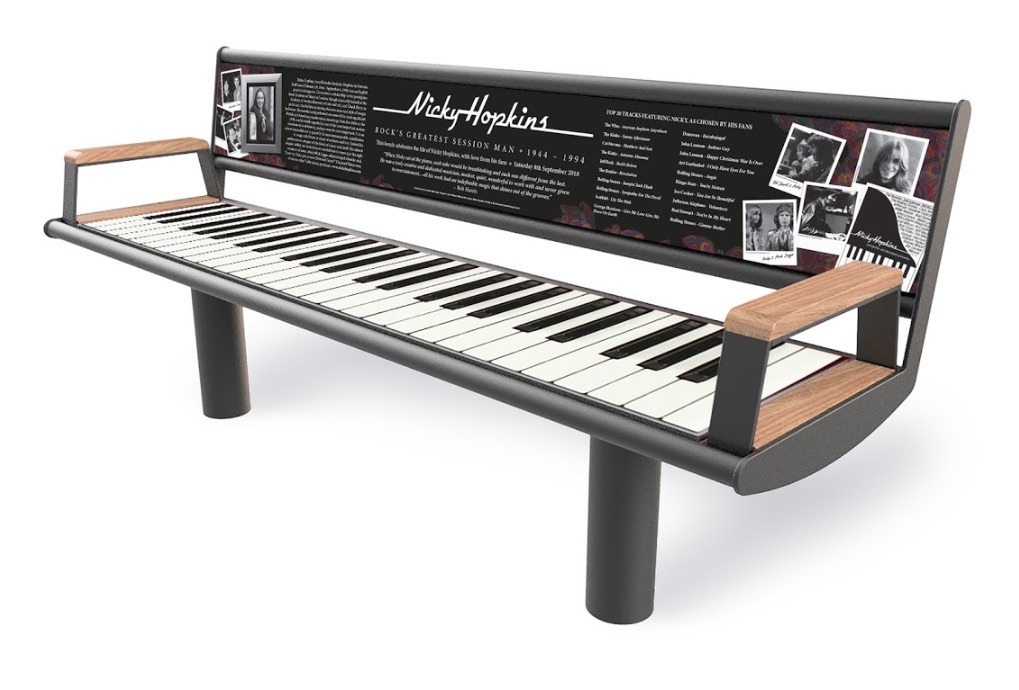 Tags:
Beatles
,
John Lennon
,
Nicky Hopkins
,
Paul McCartney