On 27th May 1997 I was doing my London Beatles Walk as usual. I was with my group at the Abbey Road crossing when I saw Paul McCartney's car coming up the road. Ironically, I was in the middle of the 'Paul is dead' story and said to my group – if you run to Abbey Road Studios now, you will see that Paul is very much still alive! I guessed that was where he was heading, and we saw him go into the studios. That was very exciting!
On the tour that day was a very nice lady from Israel called Dalia. She was a massive Beatles fan. We had a long chat and  decided we would wait around until he came out. It was Dalia's life long wish to meet him, and even though I had met him several times, I thought I would wait with her. We were the only fans there. I found out later that Paul was doing a series of interviews that day for VH1 and for a documentary on the history of Abbey Road Studios. We waited for about 4 hours, but the time went really quickly, because Dalia was such good company, and we spent the time telling our favourite stories of the Beatles.
Finally, Paul emerged from the front entrance of Abbey Road Studios, and Dalia and I asked if we could come over to speak to him, and he agreed. During my Beatles Walk, I had said that Linda McCartney's background was Jewish, and the original family name of the Eastman's was Epstein. Dalia asked Paul about this, and Paul told us the story how Linda's family had fled from Russia due to the persecution of the Jews, and went to America. On arriving in the US, they decided to change their name to a more American name, and chose Eastman. 'But I really married an Epstein', joked Paul!  It is a myth that the family were a part of Eastman Kodak. It was very moving hearing this story from Paul himself, at a time when Linda was ill with breast cancer. Linda passed away less than a year later. 
Paul also told us of how the Beatles were due to play in Israel in 1964, but the Israeli government banned them, as they would 'corrupt Israeli youth'. Paul remarked 'Yes, we probably would have done'.
Dalia's big wish was to get her photo taken with Paul, so I took her picture,and she took one of me with Paul.
Dalia and I kept in contact for a few months, swapping our photos and memories of that magical day. Unfortunately we lost contact when my wife, Esther, was diagnosed with breast cancer, and passed away in December 2000.
I have just heard today that Dalia died from breast cancer in 2013. Another amazing person struck down by this horrible disease.
RIP Dalia.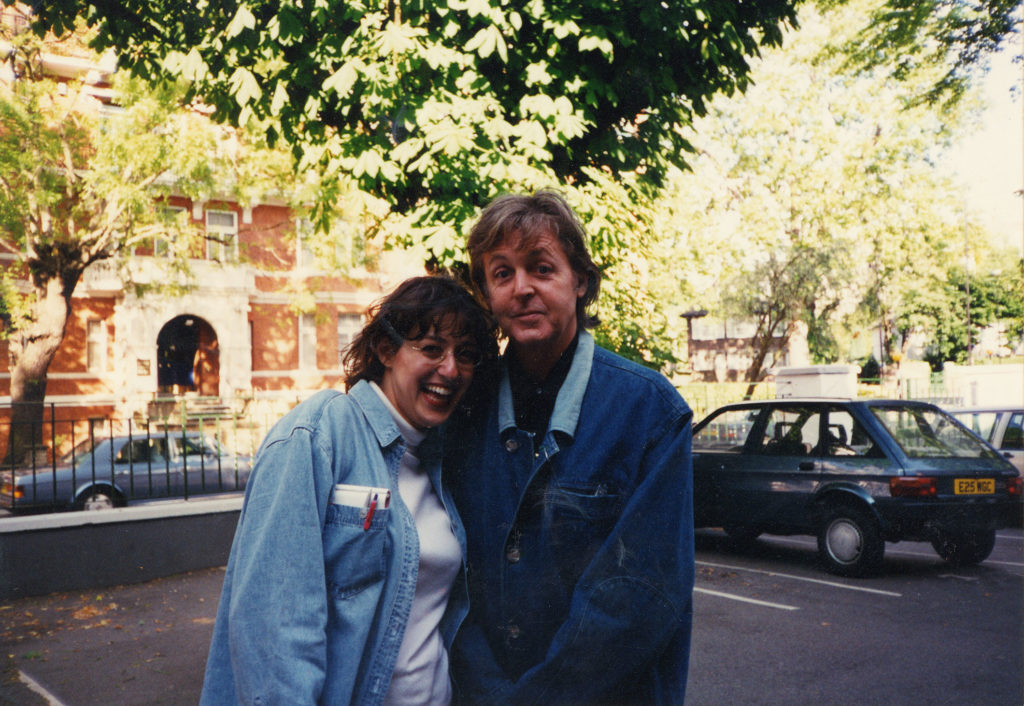 Tags:
Abbey Road Studios
,
Beatles
,
Paul McCartney