December 5, 2017
0 Comments
December 5th 1967 – John Lennon and George Harrison, along with their wives, attended  the party to celebrate the opening of the Beatles 'Apple' store on Baker Street. Paul was apparently 'on holiday' in Scotland, and Ringo was filming 'Candy'.
As the store didn't have an alcohol license, party goers were given Apple juice to drink :>)
Not surprisingly, the party was covered extensively in the media, including Pathe News, and in colour, though silent, by AP. Much of the media interest centred on the shop's psychedelic mural, which was designed by 'The Fool' – who also designed the clothes sold inside.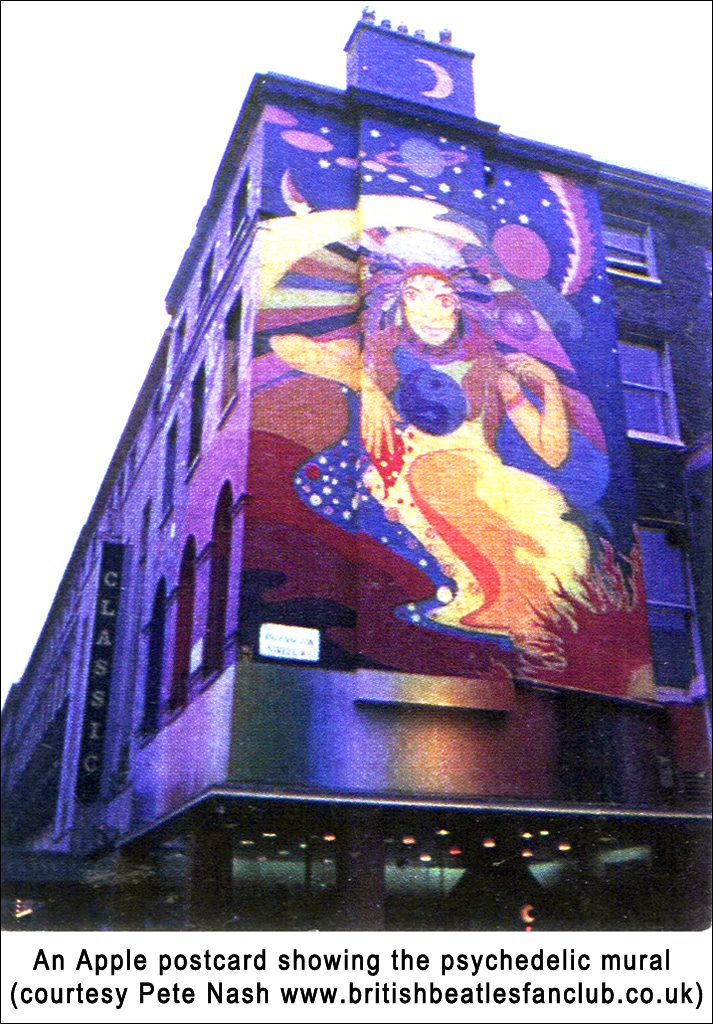 Tags:
Apple Shop
,
Baker Street
,
Beatles