For Ringo, it was when he met Maharishi Mahesh Yogi in India and learned how to practice Transcendental Meditation. That experience taught him that if everyone radiated peace and love, the world would be a better place to live in.
Transcendental Meditation has not only helped him focus more on giving back to others, but personally, to also reflect on creative ventures. This practice changed his life, and that's why he's making an effort to help others who are just needing peace & love in their lives too…
And now, you can help give and spread more love, too!
When you donate $10 or more to the David Lynch Foundation, a foundation promoting world peace by teaching meditation to at-risk individuals around the globe, you could enjoy a trip to Nice, France and MEET Ringo during his birthday celebration! Help him make our world a better place – donate for your chance to celebrate peace and love in France, today ==> https://bit.ly/2HZUqsc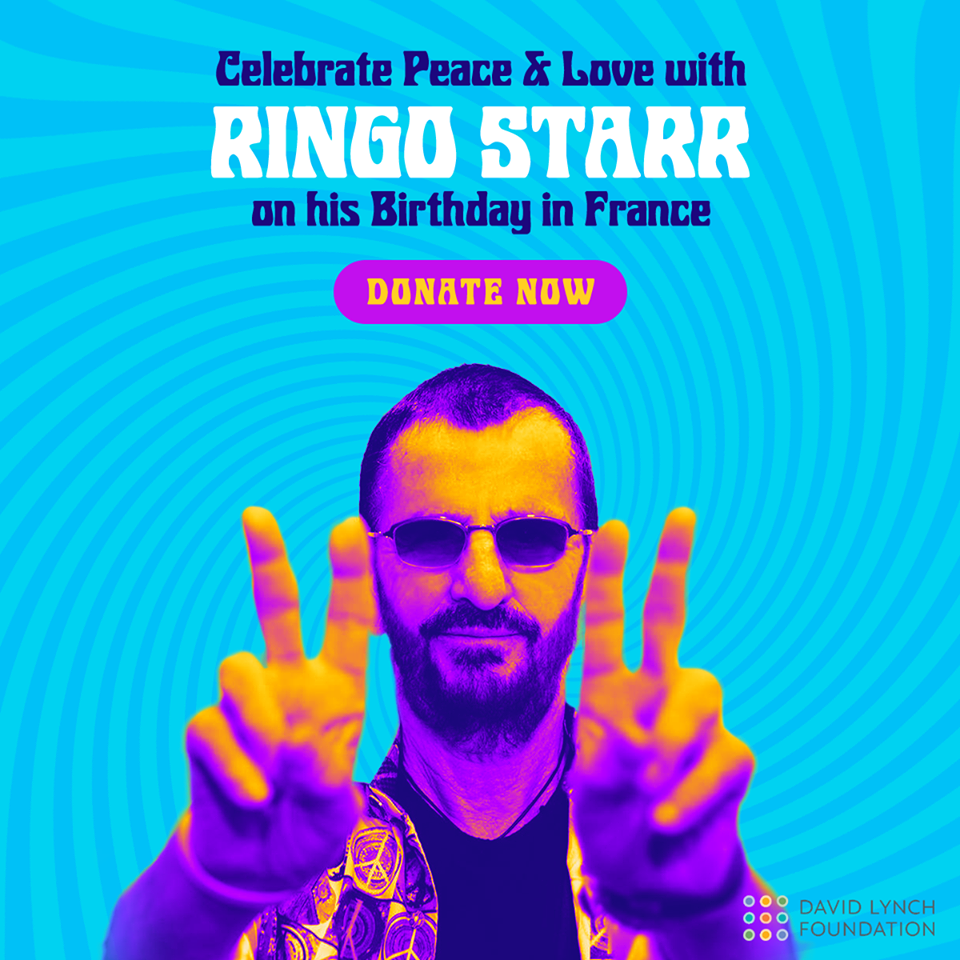 Tags:
Ringo birthday
,
Ringo Starr